In honor of "Women's History Month," the Kern County Hispanic Chamber of Commerce is proud to introduce you to Jessica Neeley, as part of our Latinas in Business & Leadership series.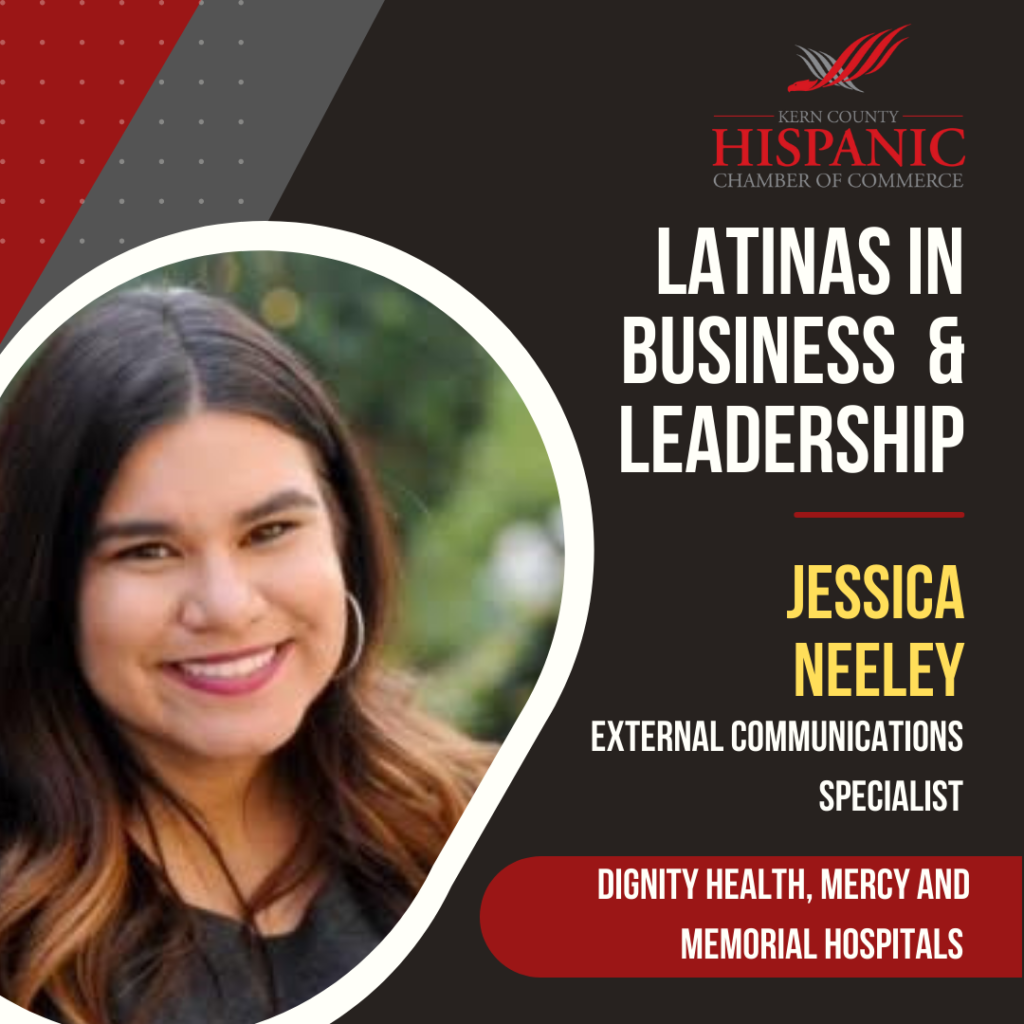 Jessica Neeley is the external communications specialist for Dignity Health Mercy & Memorial Hospitals. Working to promote the health and wellness of the community that Dignity Health serves. With a focus on raising awareness of the Dignity Health brand and their mission to work towards the common good, Jessica works with local media partners and community organizations to highlight key medical service lines such as pediatrics, oncology, cardiovascular and neurological services, as well as the numerous outreach programs that promote healing outside the walls of the hospital.
Jessica also devotes a great deal of her time giving back to the community serving on local non-profit boards and committees such as the KCHCC Diplomat Committee, the Bakersfield Women's Business Conference, Thumbs Up, Cancer Down, and the CityServe Mayor's Ball.
"I am proud to serve on the Hispanic Chamber Diplomat committee and witness first hand the impact and the valuable resources the Hispanic Chamber provides our entire community."
#KCHCC2022 ##KCHCCLATINAS2022