BECOME A MEMBER
The KCHCC can help you and your business thrive in the growing California marketplace by connecting you to the right business programs and professionals.
Chamber Events & Activities
Become more involved with the KCHCC by attending ribbon cuttings, business networking mixers, and other special events and programs. Find out what's coming up by clicking the link.
Our Organization
We are a non-profit business resource for economic & business development in Kern County.
Latino COVID-19 Taskforce
Learn about the Kern County Latino COVID-19 Taskforce and its outreach efforts to our Latino community.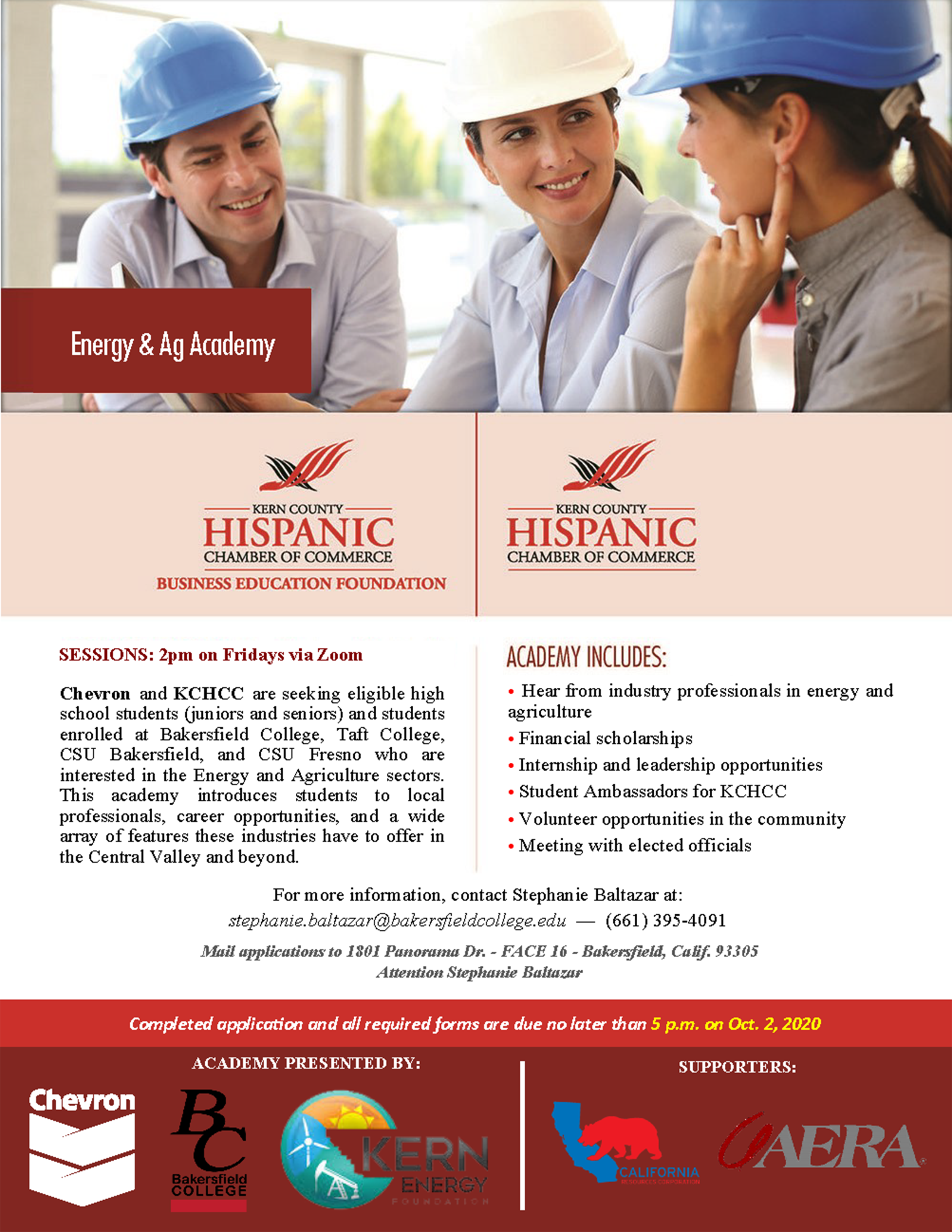 Details
Chevron and KCHCC are seeking eligible high school students (juniors and seniors) and students enrolled at Bakersfield College, Taft College, CSU Bakersfield, and CSU Fresno who are interested in the Energy and Agriculture sectors. This academy introduces students to local professionals, career opportunities, and a wide array of features these industries have to offer in the Central Valley and beyond.
ACADEMY INCLUDES:
• Hear from industry professionals in energy and agriculture
• Financial scholarships
• Internship and leadership opportunities
• Student Ambassadors for KCHCC
• Volunteer opportunities in the community
• Meeting with elected officials
Applications are open to students in high school or college interested in the energy and agriculture industries. A completed application and required forms are due by 5 p.m., October 2, 2020
For more information e-mail stephanie.baltazar@bakersfieldcollege.edu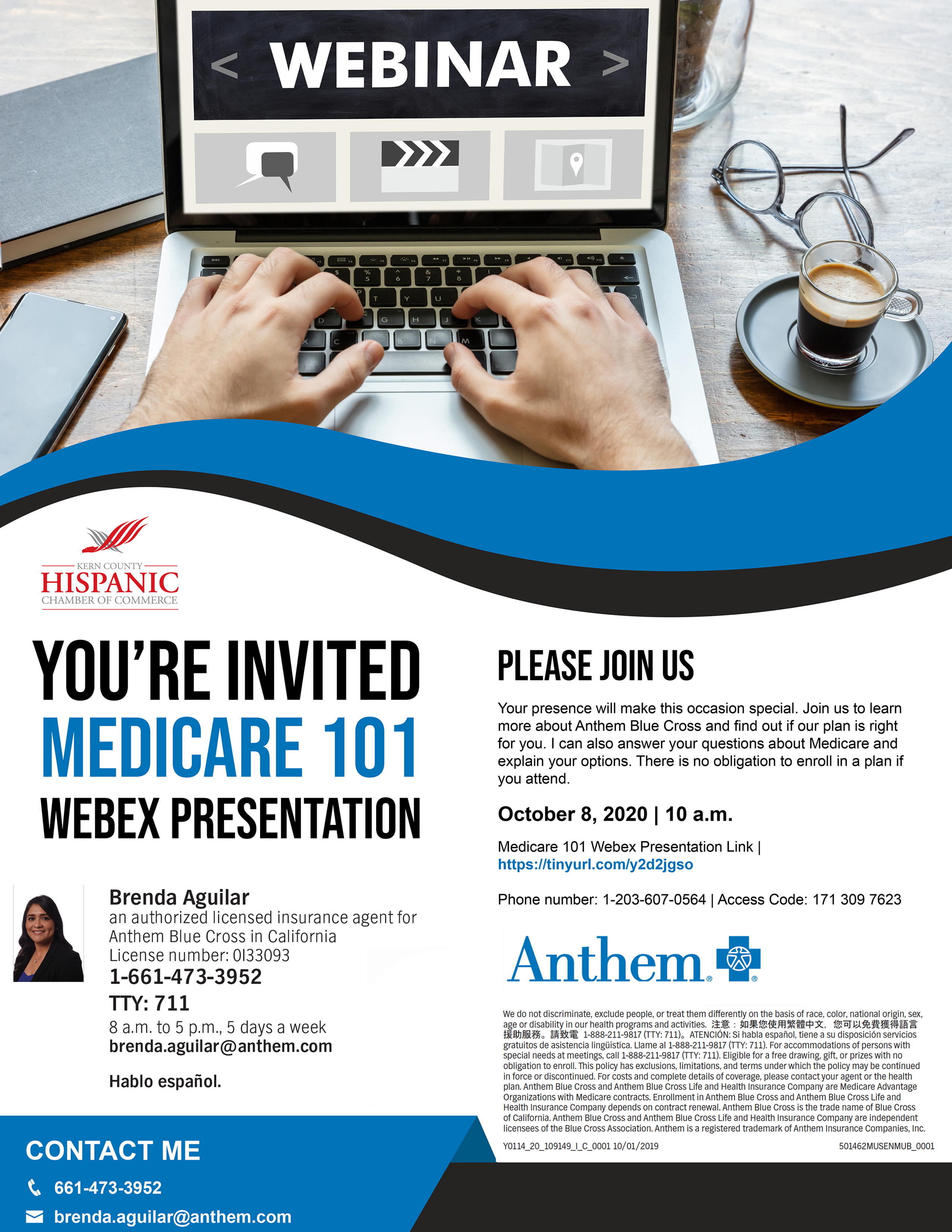 Details
Your presence will make this occasion special. Join us to learn more about Anthem Blue Cross and find out if our plan is right for you. I can also answer your questions about Medicare and explain your options. There is no obligation to enroll in a plan if you attend.
October 8, 2020 | 10 a.m.
Medicare 101 Webex Presentation Link | https://tinyurl.com/y2d2jgso
Phone number: 1-203-607-0564 | Access Code: 171 309 7623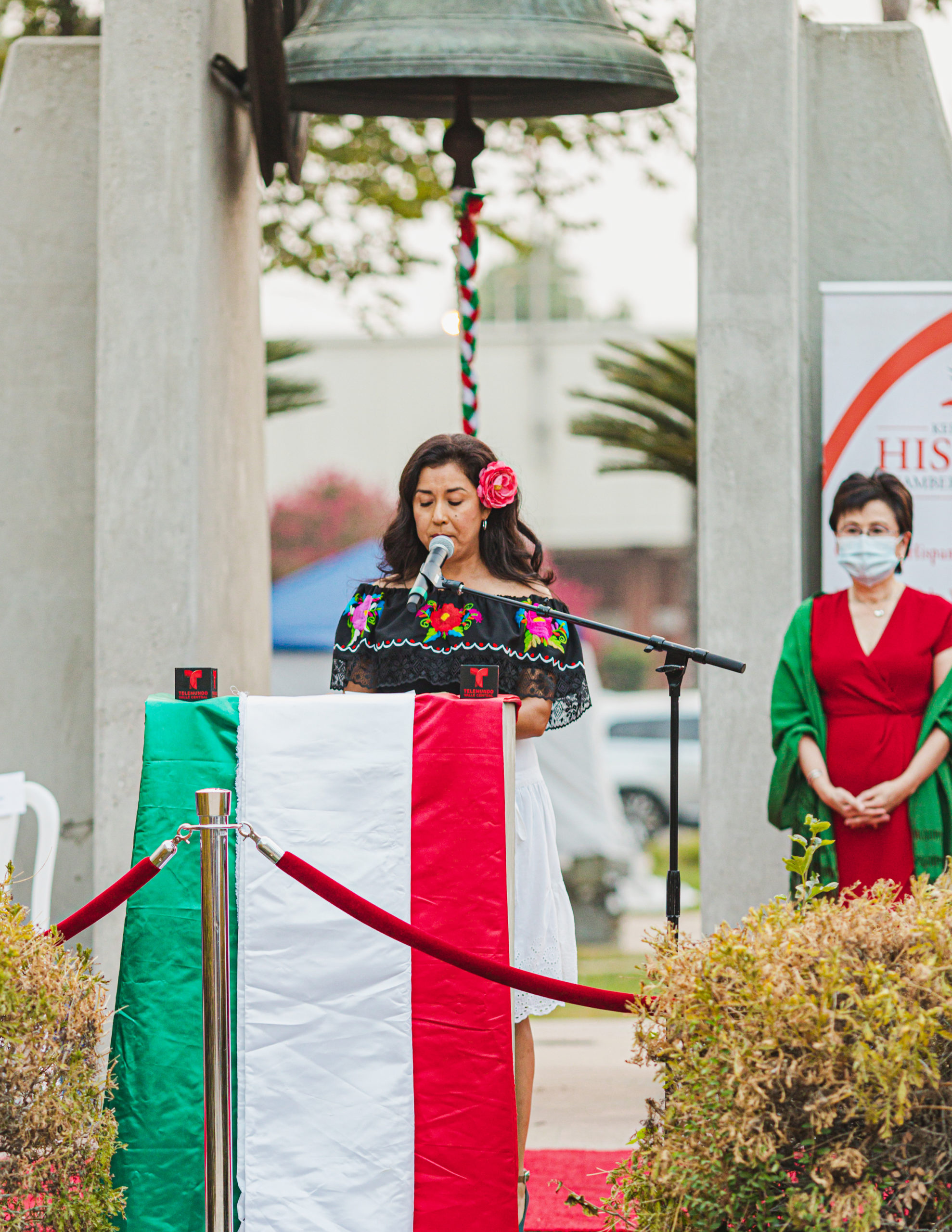 Details
On behalf of Chairwoman Cecilia Tomono, we would like to thank everyone who contributed to the success of our 9thannual Grito de Dolores. Thank you to our event and scholarship sponsors – Adventist Health-Bakersfield, Delano, Tehachapi; Clinica de Valle; Dr. Carlos A. Alvarez, M.D., Incorporated; Beautiful You Medical Aesthetics; Bank of the Sierra; Valley Republic Bank; Valley Strong Credit Union; Chain | Cohn | Stiles Law Office; XM Garcia, Attorney at Law.
A huge thank you to Mariachi San Marcos and Ballet Folklorico Huaztecalli and congratulations to our 25 scholarship recipients!
Special THANK YOU to our media partner KGET and Telemundo Valle Central – thank you Derek, Mike, Norma, Jose, James, and Staff!!!   Below is the link to the Grito…in case you missed it last night.
https://www.kget.com/telemundo/nuestra-comunidad/el-grito-de-dolores-2020-en-el-centro-de-bakersfield/
Location
1601 H Street 
Suite 201 A
Bakersfield, CA 93301
Open Hours
Mon: 8:30 a.m. – 5:30 p.m.
Tue: 8:30 a.m. – 5:30 p.m.
Wed: 8:30 a.m. – 5:30 p.m.
Thur: 8:30 a.m. – 5:30 p.m.
Fri: 8:30 a.m. – 5:30 p.m.
Sat: Closed
Sun: Closed