BECOME A MEMBER
The KCHCC can help you and your business thrive in the growing California marketplace by connecting you to the right business programs and professionals.
Chamber Events & Activities
Become more involved with the KCHCC by attending ribbon cuttings, business networking mixers, and other special events and programs. Find out what's coming up by clicking the link.
KCHCC NEWS/EVENTS & COMMUNITY UPDATES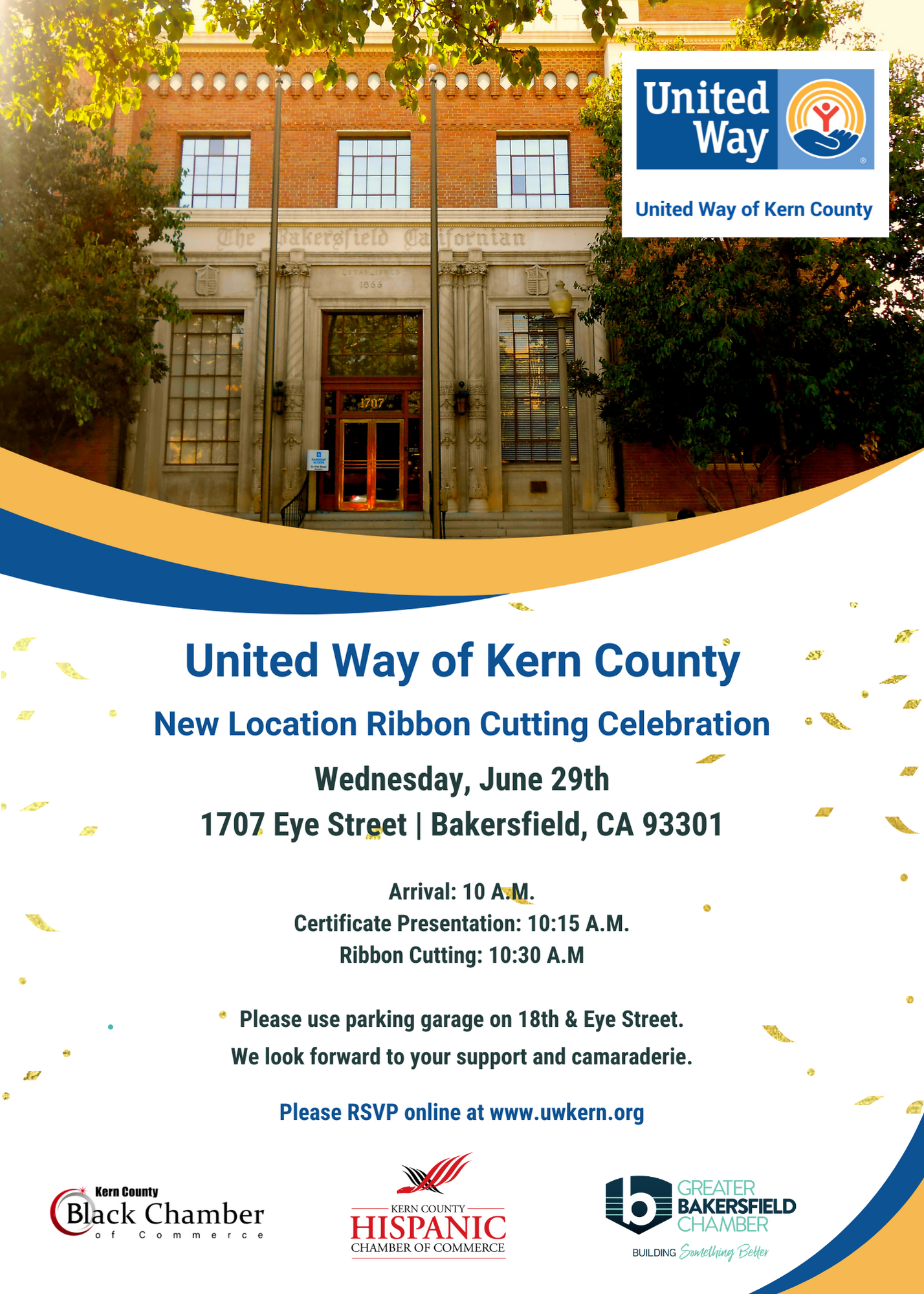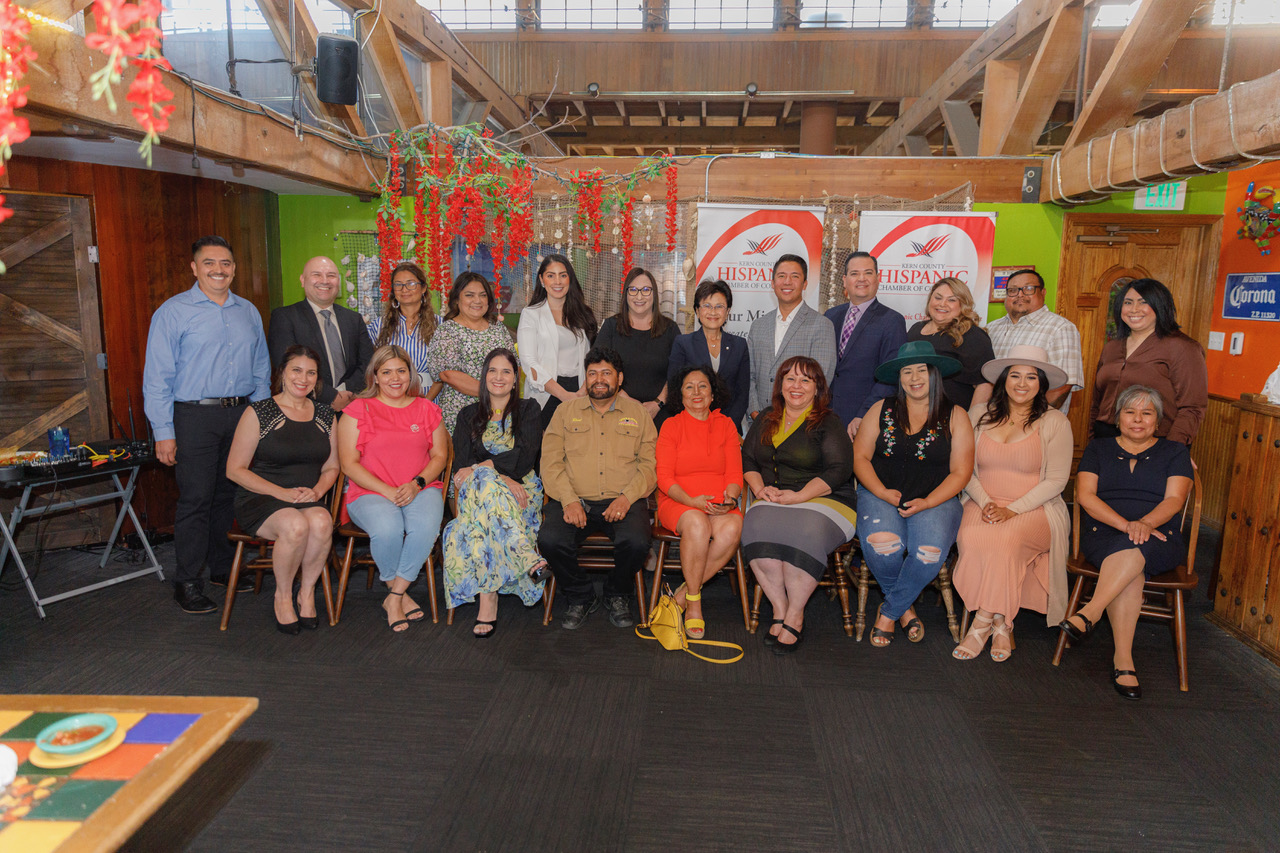 Sping Into Summer Small Business Academy Graduation
Sping Into Summer Small Business Academy Graduation: left to right back row: David Alanis (Facilitator), Olivia Garcia (KCHCC Chairwoman), Marilyn Maldanado (Tri Counties Bank), Lisa Carbajal (Tri Counties Bank), Bakersfield Mayor Karen Goh, Erik Arias (Bakersfield City Councilmember), Jay Tamsi (KCHCC President/CEO)
Graduate Names:
English:
Regina Velasquez
Isabel Alaniz
Flor Palacios
Veronica Bautista
Cima Richardson
Jackie Zaragoza
Santiago Mata Jr.
Josie Pina
Spanish:
Jose Raul Solorio
Guadalupe Martinez
Martha Rosas Cabrera
Pascual Hernandez
Marisol Becerril Macias
Yuli Marcela Cardenas
Griselda Lopez
Perfecto Ramirez
Kern County Latino COVID-19 Task Force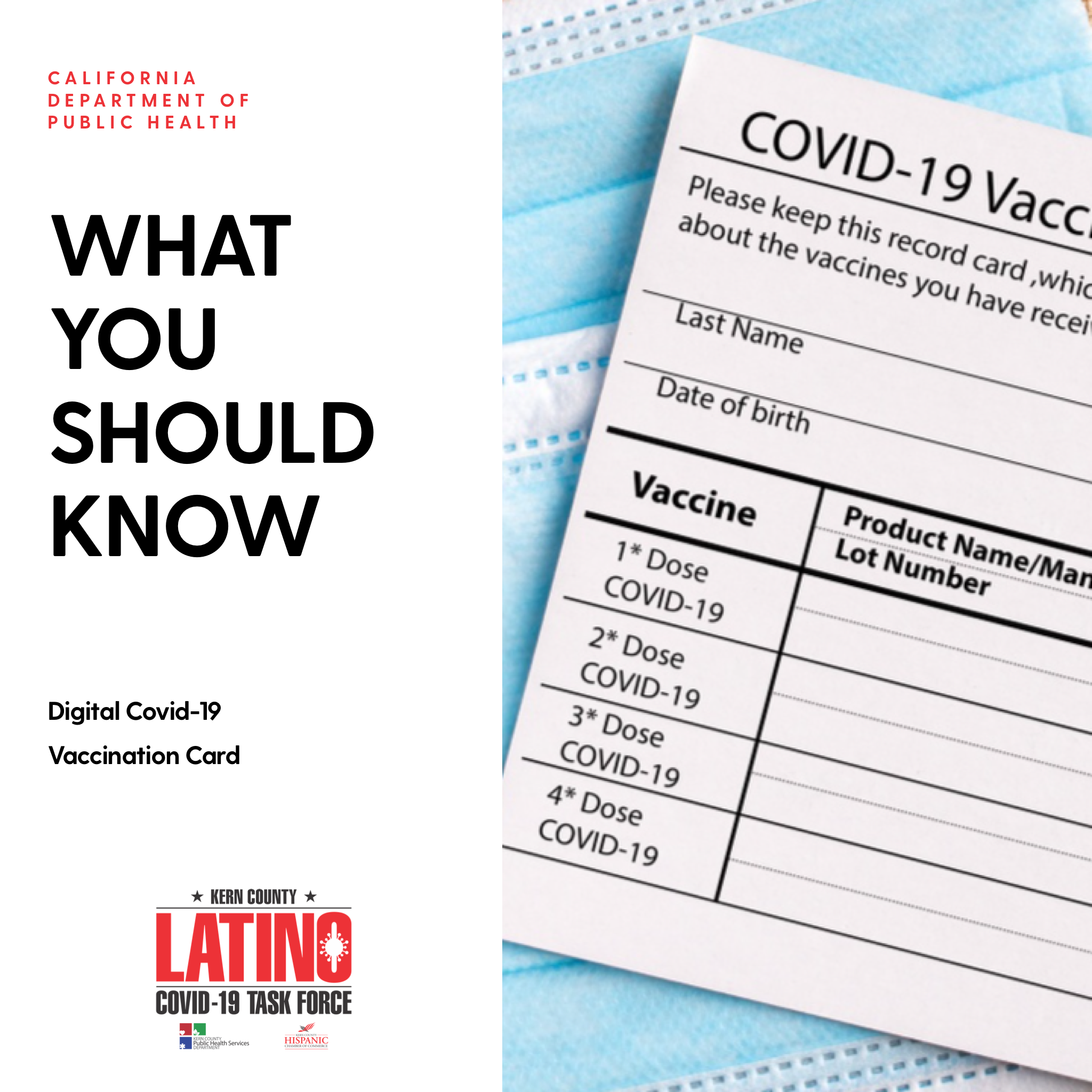 Your Digital Vaccination Card
Details
California released an electronic version of your COVID-19 vaccination card in June, which is accessible through myvaccinerecord.cdph.ca.gov.
When using that portal, residents will be prompted to provide their name, date of birth and the email address or cellphone number they used when getting their vaccine.
Residents will then create a four-digit personal identification number. If the submitted information matches an official record, the resident will get a text or email with a link to access a digital copy.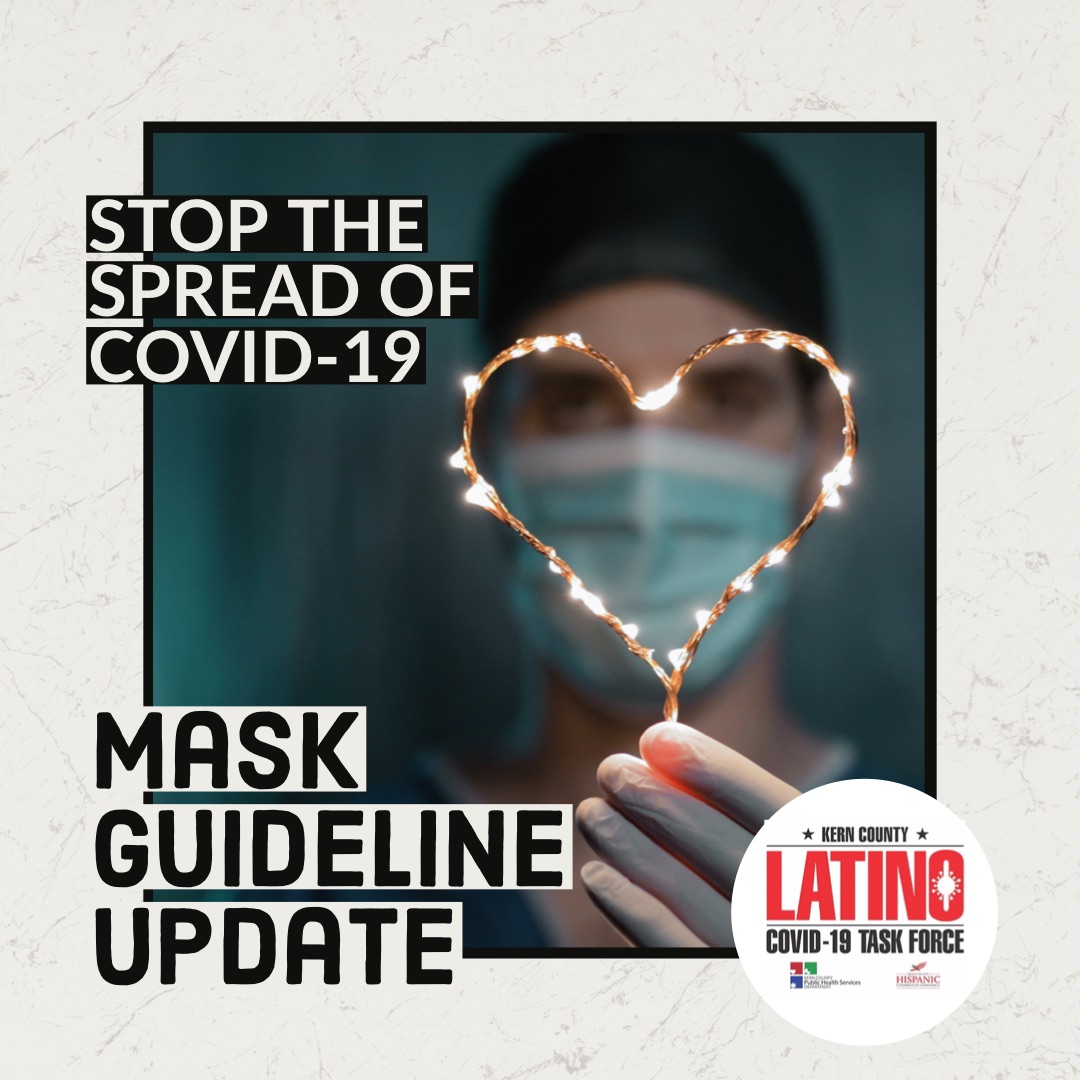 Details
With the rapid spread of the Omicron variant across the country along with a recent sharp uptick in COVID-19 cases, people are suddenly paying more attention to their masks once more. This being said, new CDC guidelines for masks are now in place.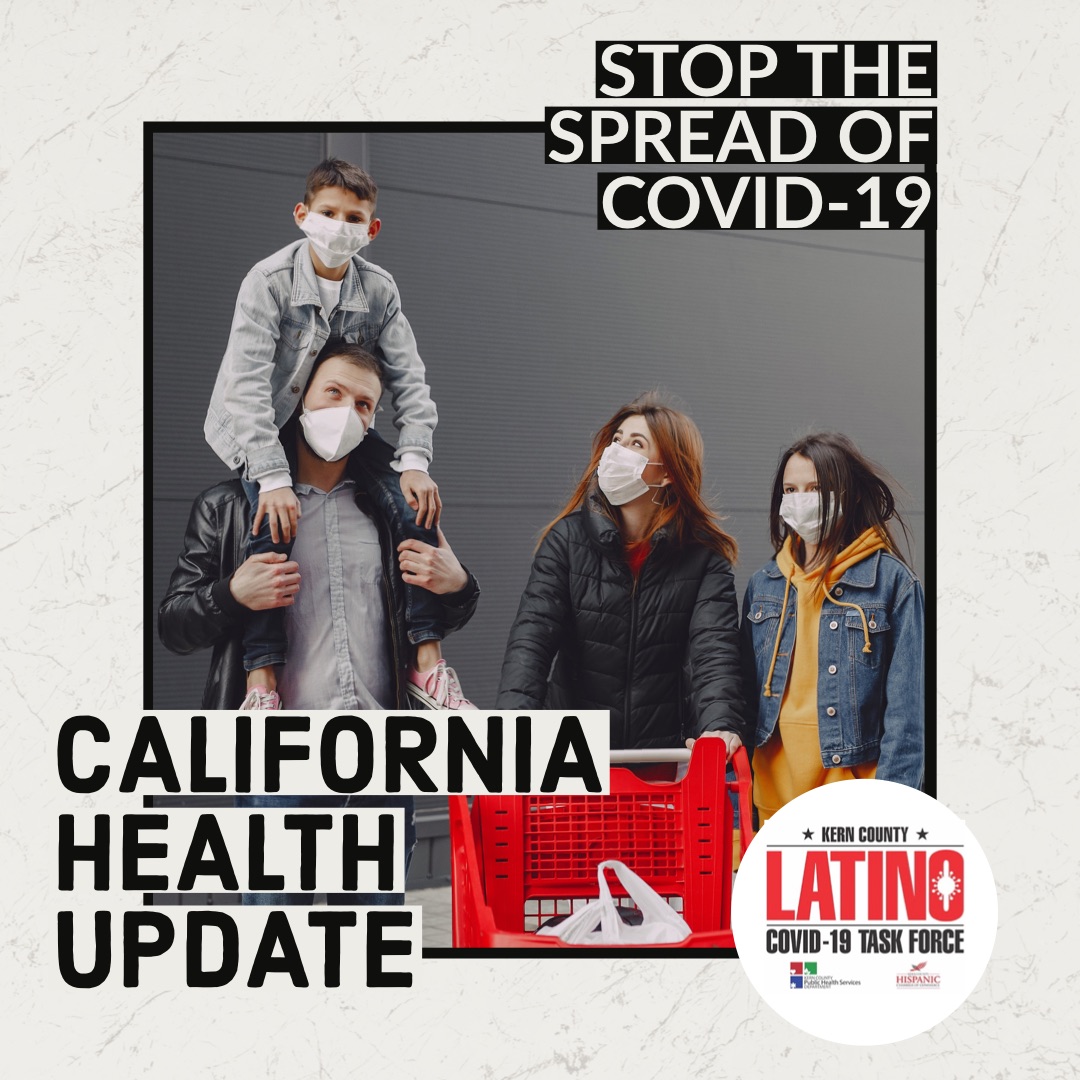 Details
California COVID-19 hospitalizations rise, new L.A. County cases double amid Omicron spread. The Los ANgeles Times reports, COVID-19 hospitalizations are on the rise in California as the Omicron variant spreads, combining with a holiday wave of the Delta strain to spark concerns of yet another surge that could strain the state's healthcare system.
Location
1601 H Street 
Suite 201 A
Bakersfield, CA 93301
Open Hours
Mon: 8:30 a.m. – 5:30 p.m.
Tue: 8:30 a.m. – 5:30 p.m.
Wed: 8:30 a.m. – 5:30 p.m.
Thur: 8:30 a.m. – 5:30 p.m.
Fri: 8:30 a.m. – 5:30 p.m.
Sat: Closed
Sun: Closed