In honor of "Women's History Month," the Kern County Hispanic Chamber of Commerce is proud to introduce you to Griselda Moon, as part of our Latinas in Business & Leadership series.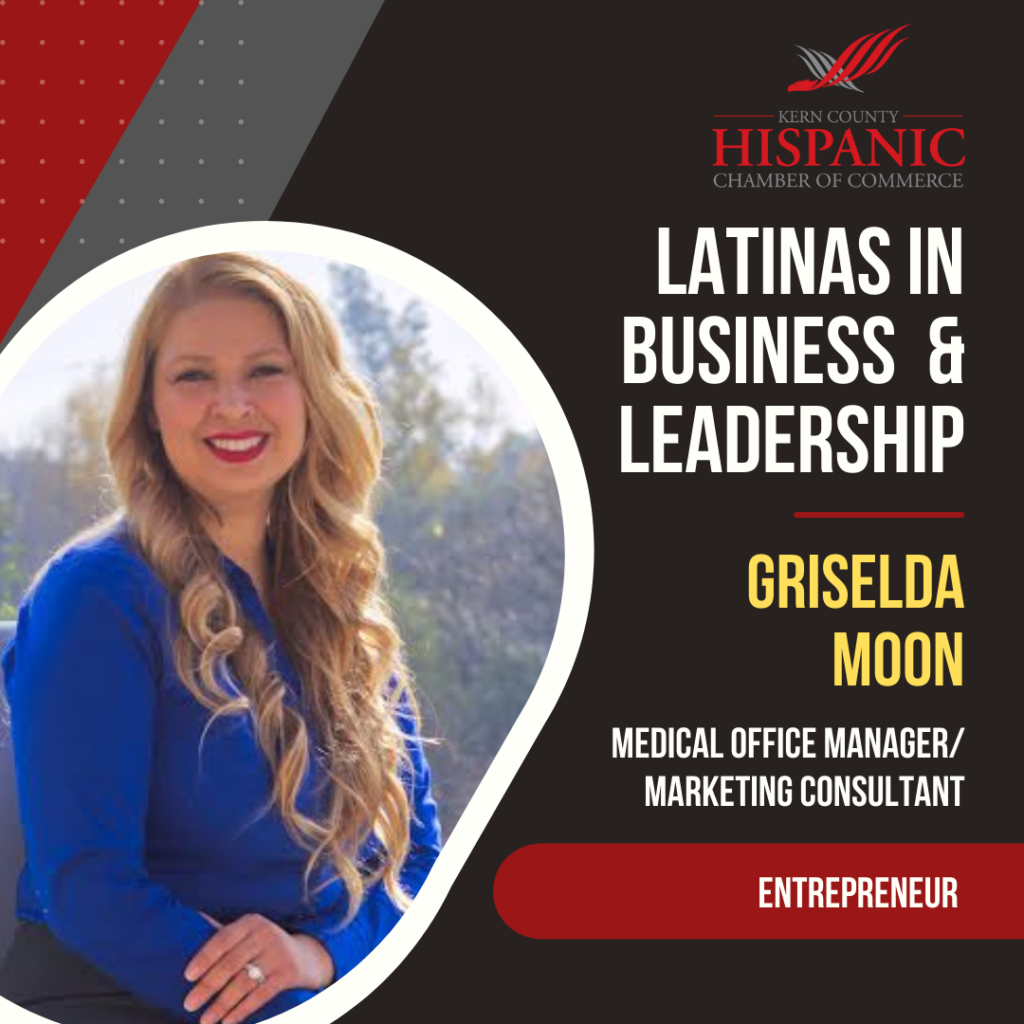 Griselda Moon is a Medical Office Manager and Marketing Consultant with over eight years of experience. She has helped many medical offices in Kern County grow their businesses.
As a humanitarian, Griselda sits on the board of World Heath Partnerships, a non-profit created to provide medical and mental health education to individuals in underserved countries. She is also a member of the Kern Coalition Against Human Trafficking and is a proud Human Trafficking Advocate with twelve years of experience.
She is a true leader through her servanthood and dedication to bringing restoration to the lives of women and their families who have suffered from trauma. Most recently, she has founded Healing Hearts CA. Her organization will focus on using Certified Therapy Dogs to provide cuddle comfort and security for survivors of human trafficking as well as help them overcome the struggles of PTSD.
Griselda is proud of serving as a Diplomat for KCHCC for many years. She believes in fostering a caring community of mutual support, collaborations and partnerships.
#KCHCC2022 #KCHCCLatinas2022