Thank you to presenting sponsors Dignity Health – Mercy and Memorial Hospitals; California Resources Corporations; Centric Health/Adalia Ablin, FNP; Advance Beverage, Chevron; and Bakersfield College as well as all our sponsors and attendees. Thank you to our Gala Chairman, Zachary Rabanal and the entire committee.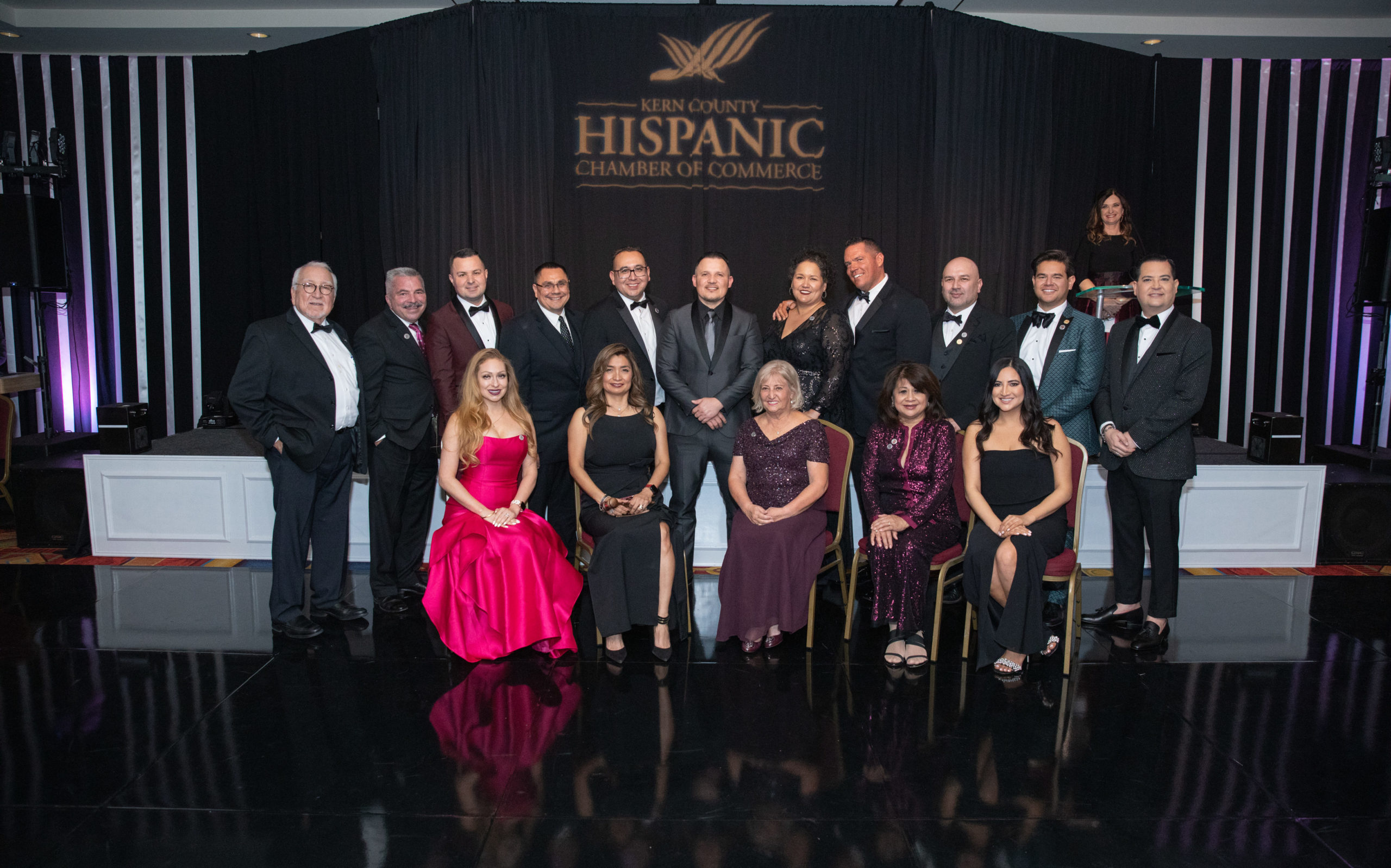 We are proud to welcome executive officers: Olivia Garcia, Bakersfield College and CSU Bakersfield (chair); Ken Ouellette, Advance Beverage (past chair); Sal Saavedra, Daniells, Phillips, Vaughan & Bock (chair-elect); Adam Alvidrez, Grow Public Schools (vice chair); Chris Lowe, AltaOne Federal Credit Union (treasurer); and David Alanis, EDD/America's Job Center of California (secretary).
Our board of directors includes: Robin Mangarin-Scott, Dignity Health — Mercy and Memorial Hospitals; Sal Brito, State Farm; Dr. Claudia Catota, California State University, Bakersfield/Special Assistant to the President; Matthew Cauthron, Adventist Health; Adriana Coleman, Comprehensive Blood and Cancer Center (CBCC); Gloria Garcia, California Resources Corporation; Jose Gonzalez, STRATA Credit Union; Donna Hermann, American Cancer Society; Edward J. Herrera, Edward J. Herrera Insurance; Ariana Joven, The Wonderful Company; Lucinda Macias, Chevron; Denise Ornelas, Anthem Blue Cross; Julie Pensinger, Pensingers Oilfield Trailer; Zachary Rabanal, Walker-Lewis Rents; Eva Ramirez, Kaiser Permanente; Ed Taylor, The Petroleum Club; and Larry Velasquez, Bank of the Sierra.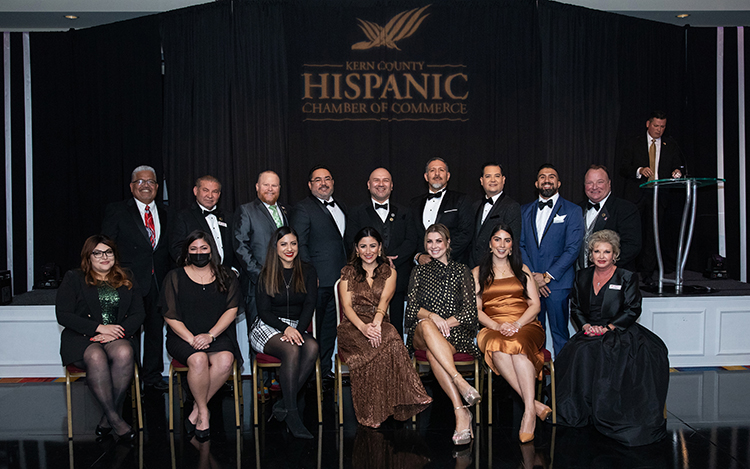 Our Education Foundation executive board of directors includes: Jay Tamsi, President/CEO, Kern County Hispanic Chamber of Commerce (chair); Gabriel A. Godinez, Godinez Law (chairman); Marilyn Maldonado, Valley Republic Bank (vice chair); Chris Bernal, Bernal Tax & Accounting Services (treasurer), David Alanis, EDD – America's Job Center of California (secretary); Cecilia Tomono, Adventist Health, Bakersfield (Immediate Past Chairwoman).
Our Education board of directors includes: Jorge Barrientos, Chain | Cohn | Stiles Law Firm; Pam Alvarez, Beautiful You Medical Aesthetics; Janae Benton, Aera Energy, LLC; Kevin Burton, Klein DeNatale Goldner; David Caracas, Adventist Health; Dr. Paul Caudillo; Pair & Marotta Physical Therapy; Anthony Cordova, Bakersfield College; Dr. Vin Dang, Empire Eye & Laser Center; James Galindo, KGET–17 / Telemundo; Erwin Garcia, Mechanics Bank; John Heath, Alpha Technologies & Alarm Systems, Inc.; Mary Martinez, Wells Fargo; Gabriela Mello, Business Consultant; Norma Rojas-Mora, Bakersfield College; Dr. Carlos Alvarez, Alvarez Healthcare M.D., Inc.; Cornelio "Corny" Rodriguez (member at large), Bakersfield College (member at large); Xochitl Garcia, XM Garcia Law (member at large).
Congratulations To This Year's Award Recipients
Businessman of the Year: Dr. Greg M. Hirokawa, PHD, Clinical Psychologist
Businesswoman of the Year: Cassie Wright, Former Owner, Bill Wright Toyota, Bakersfield & The Wright Family Foundation
Corporations of the Year: Kaiser Permanente
Large Business of the Year: Carniceria La Carreta
Small Business of the Year: XM Garcia Law
Non-Profit of the Year: CityServe
Young Professional of the Year: Bianca Torres, Kern County Latino Covid-19 Task Force -Operations Manager and Valley Fever Institute – Program Specialist
For more photos, please visit our Facebook Gallery.