In honor of "Women's History Month," the Kern County Hispanic Chamber of Commerce is proud to introduce you to Tere Quintana, as part of our Latinas in Business & Leadership series.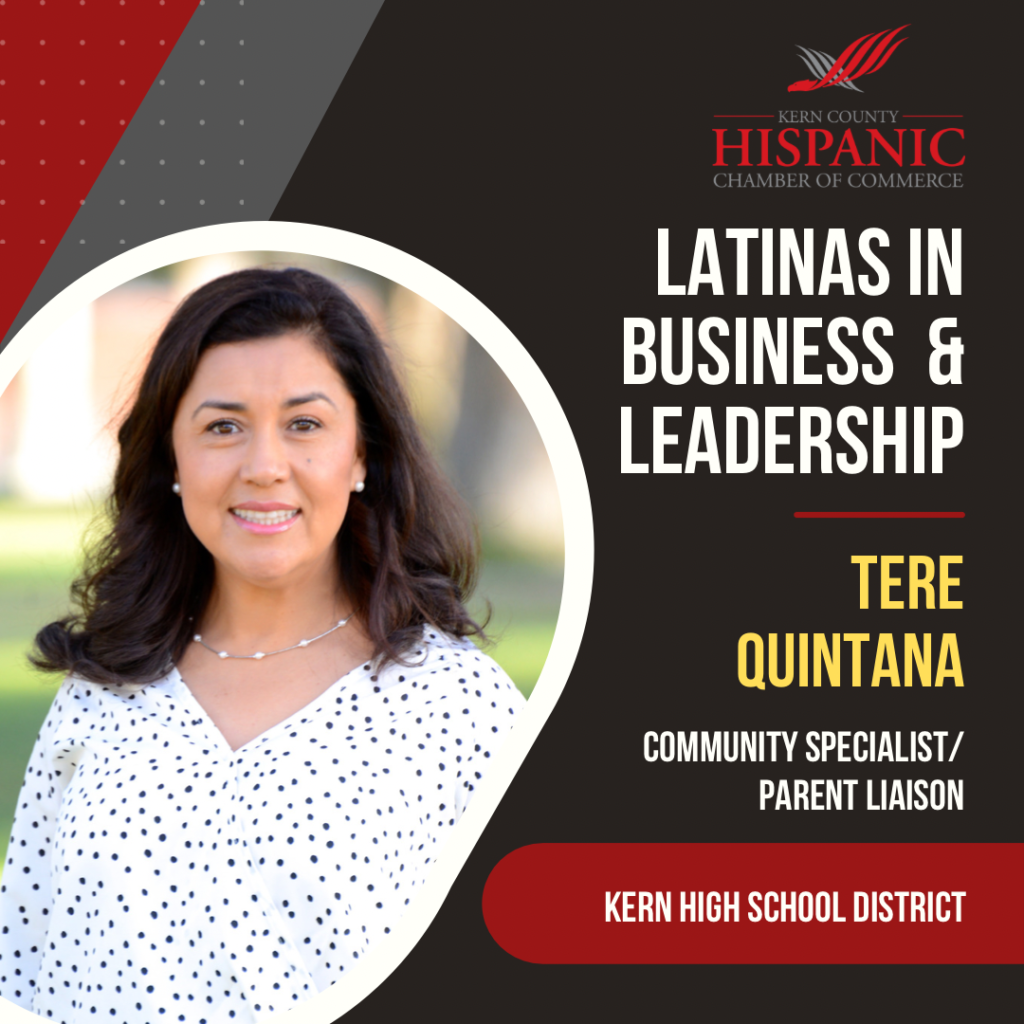 Tere Quintana is a Community Specialist/Parent Liaison for the Kern High School District. She works closely with students' parents to better understand the academic school system. Together, they can work closer to support their students' ability to graduate on time and continue pursing higher education.
As a teenager, Tere moved from Jalisco, Mexico to the states. As an English learner herself, she personally understands the needs of the Spanish-speaking parents and the English-learning students at Bakersfield High School. Prior to this position, Tere worked as a Bilingual Technician.
Tere has started a walking club and reading club for the parents, to encourage community and belonging. Additionally, she networks with community agencies to help the families with much-needed resources and educational programs.
Tere advocates for all English-learners, knowing the importance of communication in and out of school. She is one of the advisors for the PODER program in the KHSD. She is also part of the EL Task Force and the Equity & Inclusion Student Advisory Council. "I believe we all have the power to be successful if we work hard. We can live a better life and raise our children to be good citizens."
In addition to Tere's work in the Kern High School District, her family owns McMurphy's Irish Pub and Panchito's Cocina Mexicana. "We have been a member of the KCHCC for more than 10 years. I have met many people who make this community united and community. The KCHCC has also given me the opportunity to serve as a Diplomat and continue to assist those who may need help. Our family is very lucky to have the community support of our small-local businesses and the support of the KCHCC. I like to remind myself to always stay humble and never forget where you came from."