In honor of "Women's History Month," the Kern County Hispanic Chamber of Commerce is proud to introduce you to Gabriela Vasquez, as part of our Latinas in Business & Leadership series.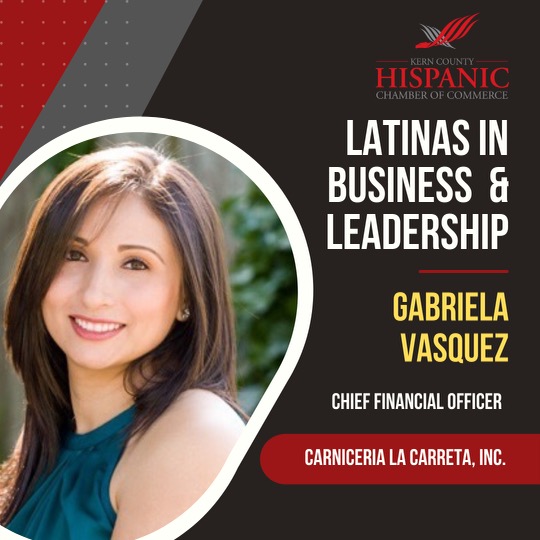 Growing up a child of immigrants, Gabriela's path to success in life and business has been one of hurdles and triumphs from the start.
When Gabriela's parents founded Carniceria La Carreta, a new world opened up before her and her passion for business was awakened.
After receiving her degree in business administration, Gabriela transitioned to her current role as CFO, where she oversees the financial operations of her family's growing business.
For Gabriela, the KCHCC has been integral in fostering meaningful engagement with the community and other likeminded business leaders, opening the door for new and exciting opportunities.