BECOME A MEMBER
The KCHCC can help you and your business thrive in the growing California marketplace by connecting you to the right business programs and professionals.
Chamber Events & Activities
Become more involved with the KCHCC by attending ribbon cuttings, business networking mixers, and other special events and programs. Find out what's coming up by clicking the link.
Our Organization
We are a non-profit business resource for economic & business development in Kern County.
Latino COVID-19 Taskforce
Learn about the Kern County Latino COVID-19 Taskforce and its outreach efforts to our Latino community.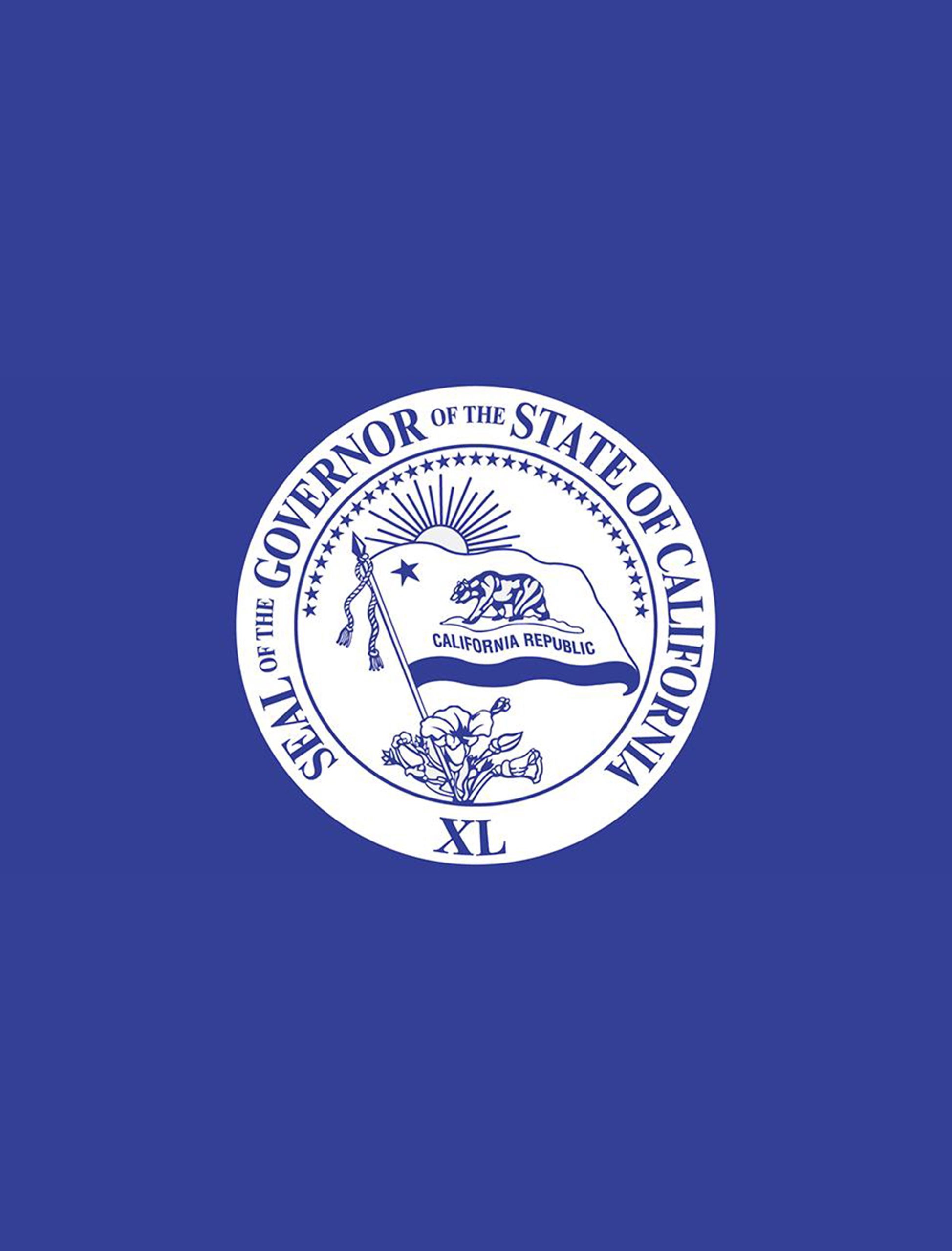 Details
California Health Officials Announce a Regional Stay at Home Order Triggered by ICU Capacity
As of Dec. 4, the San Joaquin Valley has dropped its ICU capacity to below 15%, thus enacting the new Regional Stay Home Order.
To learn more visit the State's official announcement.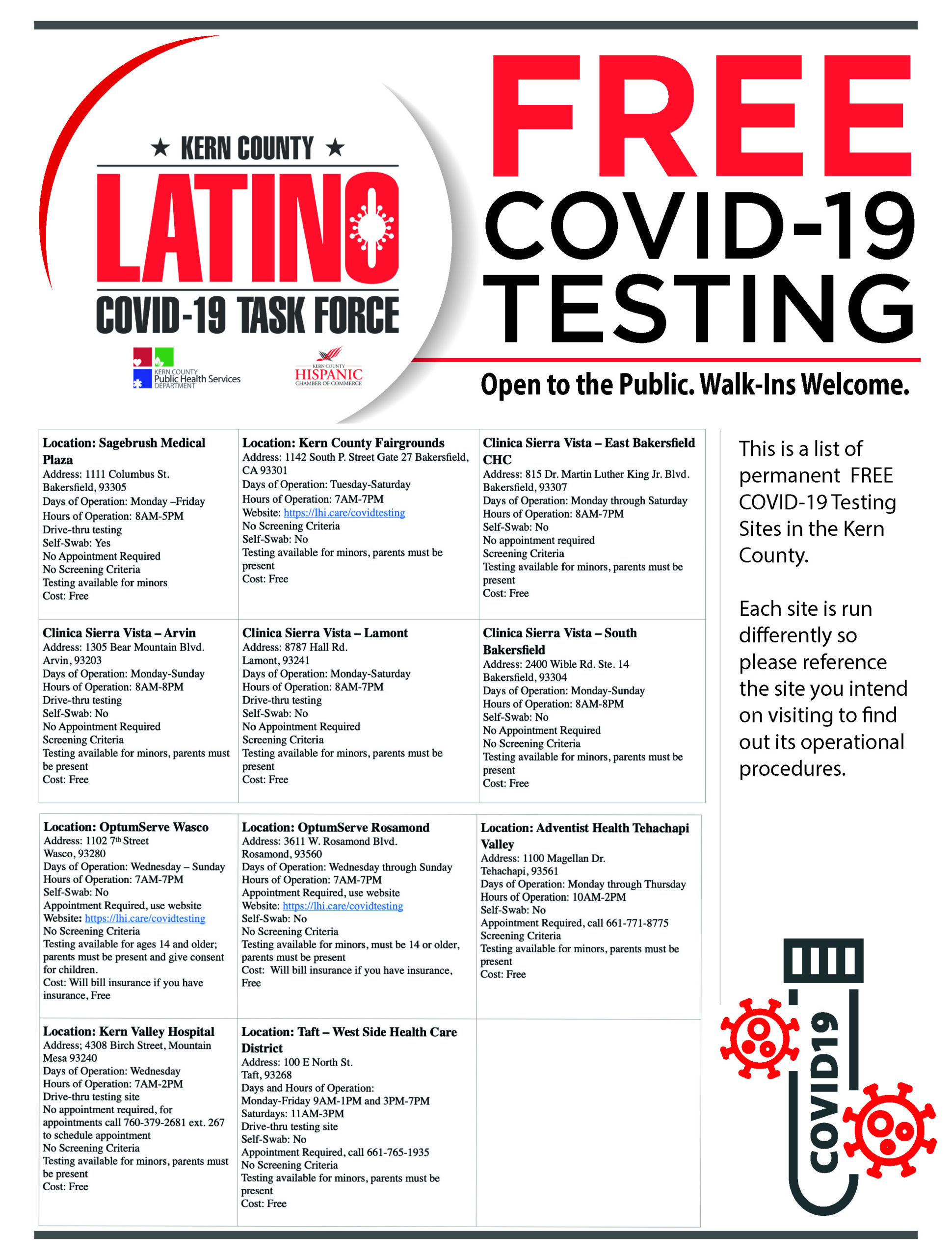 Details
This is a list of permanent FREE COVID-19 Testing Sites in the Kern County. Each site is run diferently so please reference the site you intend on visiting and find out its operational procedures.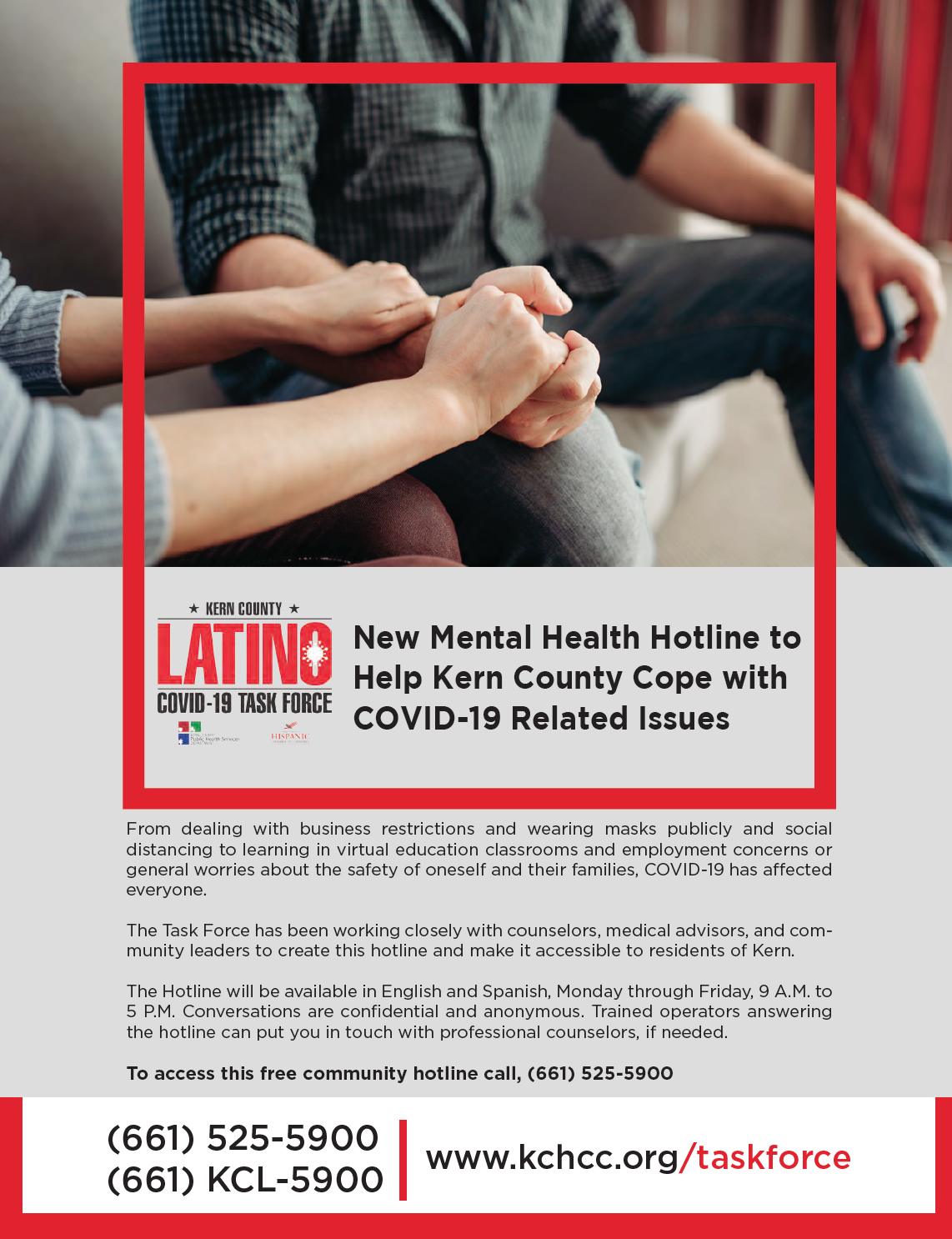 Details
The Kern County Latino COVID-19 Task Force is proud to launch its new mental health and wellness hotline this week. The hotline is aimed at connecting those with Covid concerns with mental health experts, health counselors and others that can provide helpful information and resources as the pandemic surges during the holidays. 
Organizers of the Latino COVID-19 Task Force say COVID-19 has affected everyone on many different levels, from dealing with business restrictions and wearing masks publicly and social distancing to learning in virtual education classrooms and employment concerns or general worries about the safety of oneself and their families.  
"This has been a tough year, mentally and emotional for many people of all ages," said Jay Tamsi, co-founder of the Kern County Latino COVID-19 Task Force. "This virus has affected us all in one way or another and people need a safe, confidential source that can assist their personal needs."
The hope is that the hotline will be a source of contact for people who need someone to talk to and can benefit from receiving helpful information, whether it's referring them to COVID-19 testing sites, mental health and substance abuse treatment, economic and housing assistance, holiday food drives among other resources. The Task Force has been working closely with counselors, medical advisors, and community leaders to create this hotline and make it accessible to residents of Kern.
The Hotline will be available starting today, December 15, 2020. It will be accessible in English and Spanish, Monday through Friday, 9 A.M. to 5 P.M. Individuals dealing with stress, worries and other concerns related to the pandemic are encouraged to call the hotline. Conversations are extremely confidential and anonymous. Trained operators answering the hotline may put you in touch with professional counselors.
To access this free community hotline call, (661) 525-5900 or (661) KCL-5900.
For more information on the Kern County Latino COVID-19 Task Force, FREE COVID-19 testing sites and other local resources visit www.kchcc.org/taskforce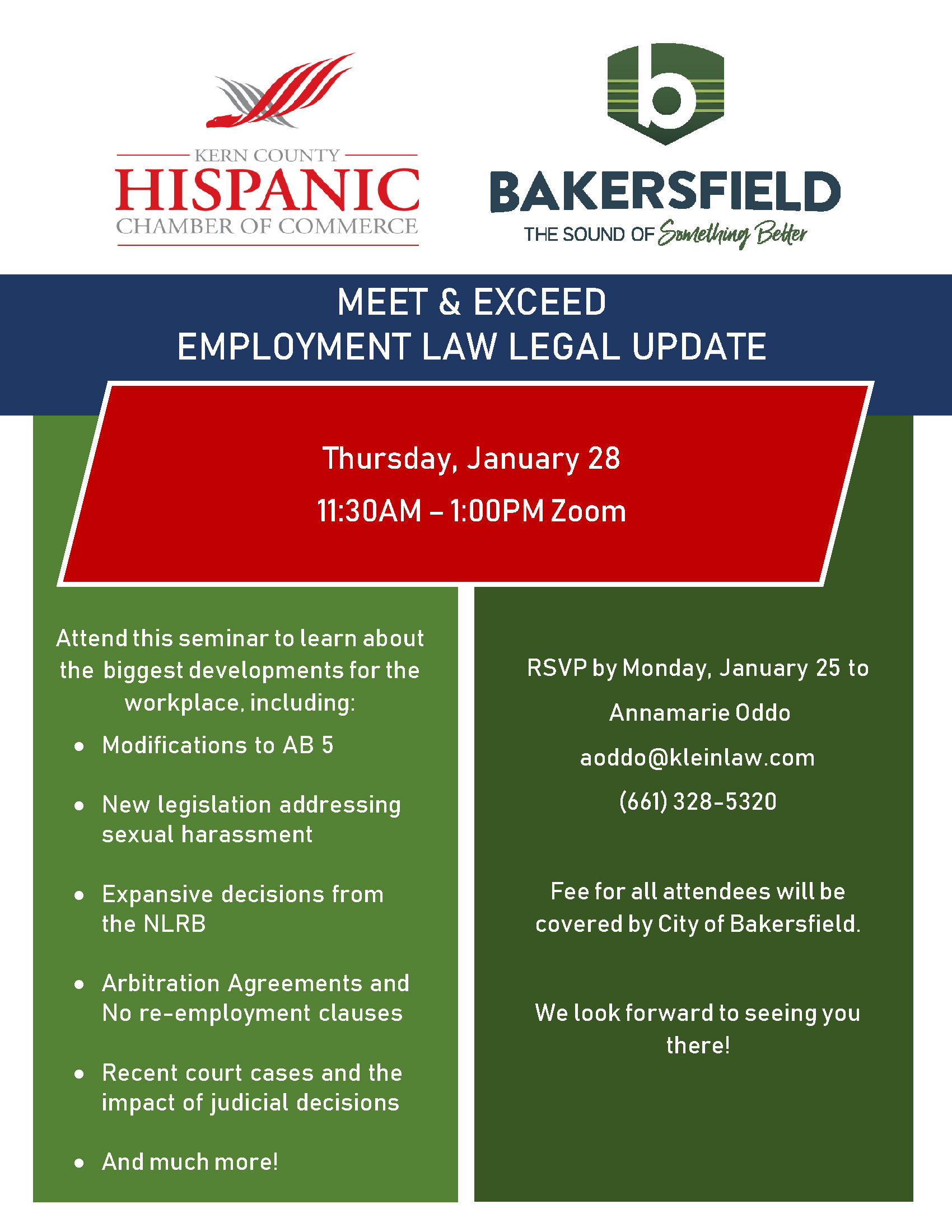 Details
To participate, please e-mail your RSVP to aoddo@kleinlaw.com
Location
1601 H Street 
Suite 201 A
Bakersfield, CA 93301
Open Hours
Mon: 8:30 a.m. – 5:30 p.m.
Tue: 8:30 a.m. – 5:30 p.m.
Wed: 8:30 a.m. – 5:30 p.m.
Thur: 8:30 a.m. – 5:30 p.m.
Fri: 8:30 a.m. – 5:30 p.m.
Sat: Closed
Sun: Closed